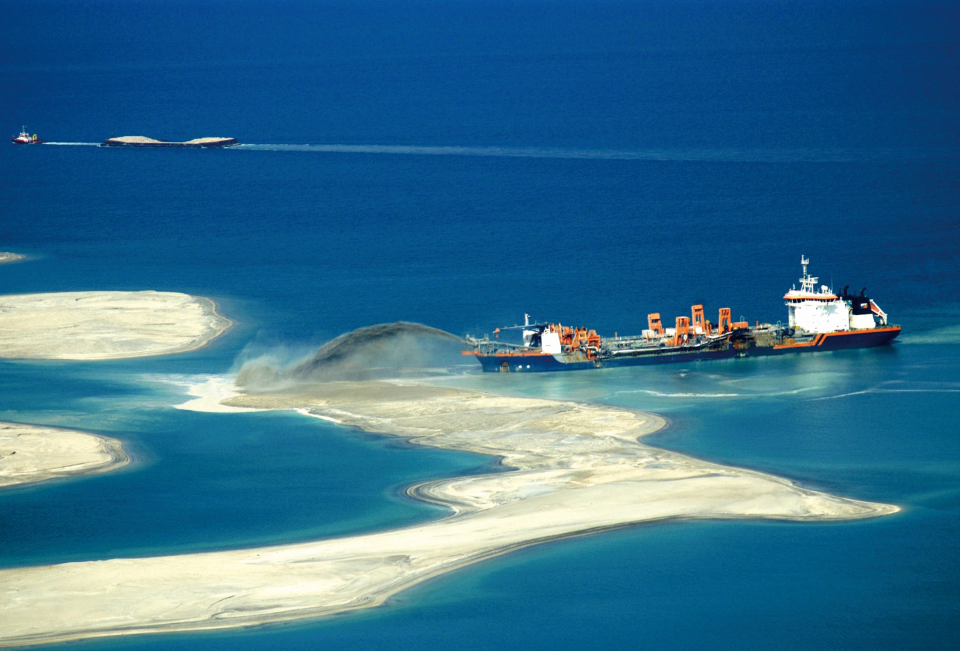 Profile
UniSite was established in 2008, dredging relevant products manufacturing & supplying since 2005
Starting from steel pipes, now products range covering steel construction, Machining Parts , iron/steel casting, Sheet Pile /piling pipes...
Provide comprehensive service for dredging, land reclamation, offshore projects, marine engineering, piling works, municipal engineering, Construction Machinery , Agricultural Machinery, port hoisting machinery, automobile, oilfield project and environmental remediation projects.
Products distributed in Europe, the Middle East, Southeast Asia, Australia, North &South America...
200 staff work for our esteemed customers
Head office: 25 staff; Plants: around 125 staff(structure),
around 50 staff(machining)
Strategic location--Ningbo,China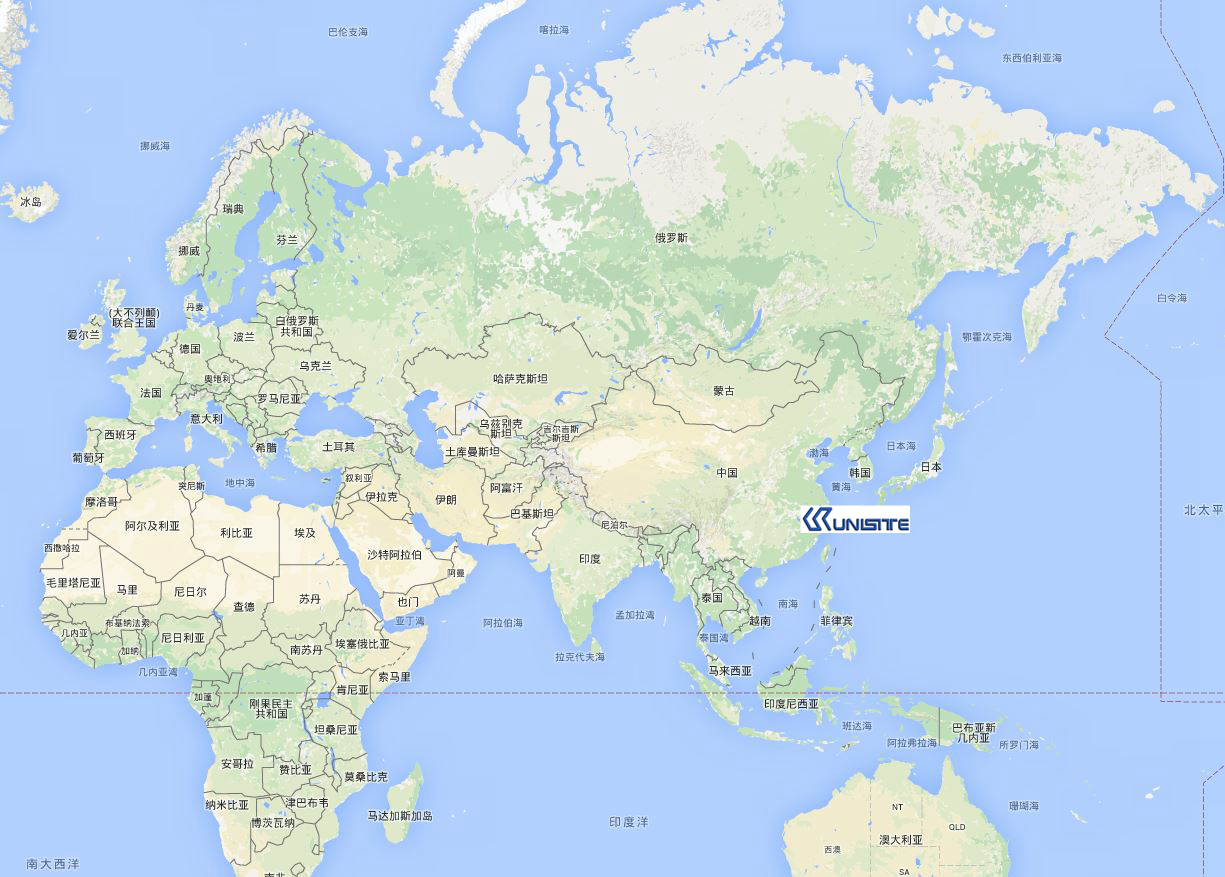 Location of head office and two plants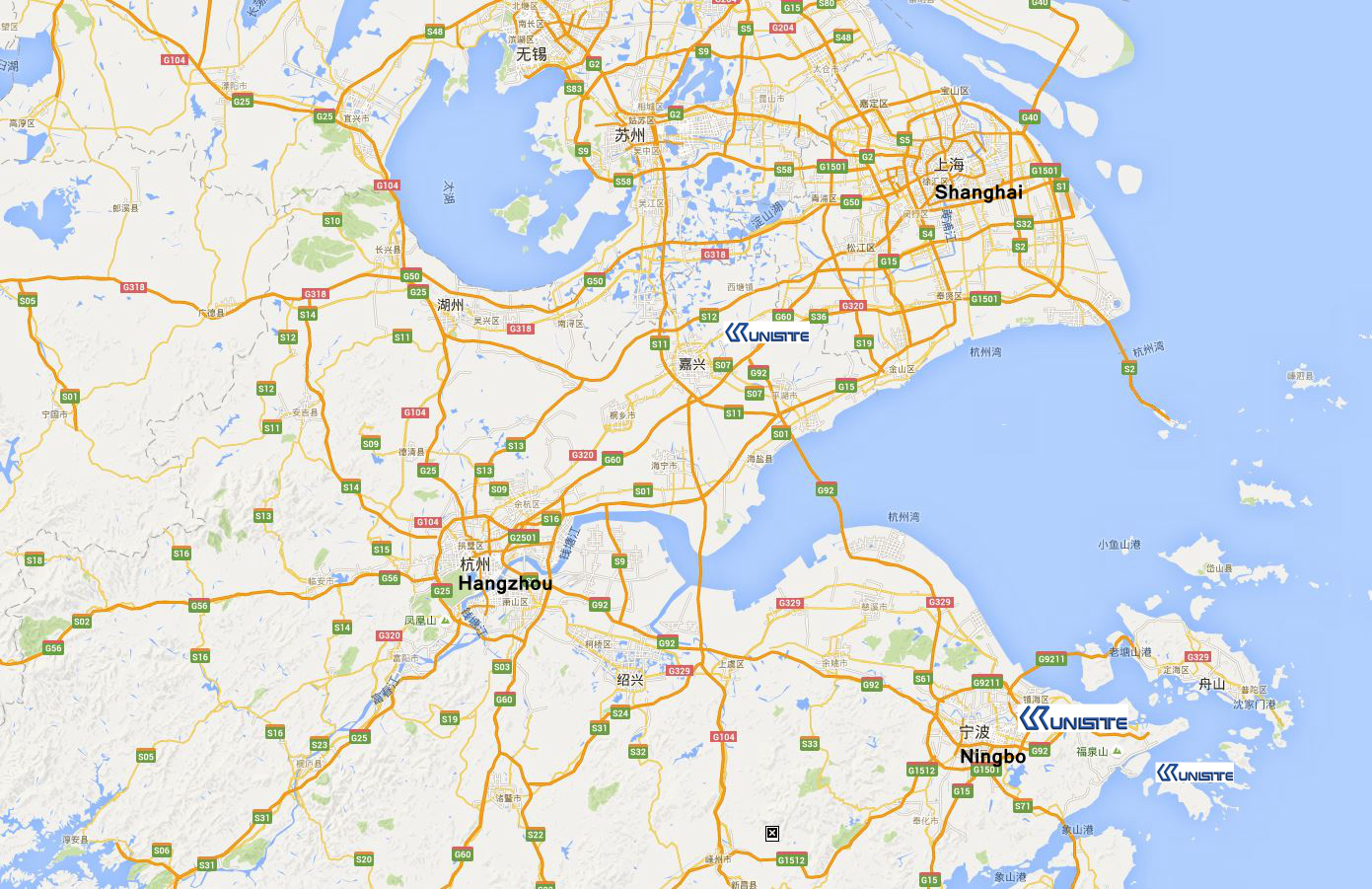 In 2016, the company took an active part in many projects all over the world and was also involved in some events.
Updated 1: The projects
-Many famous hopper suction dredgers and cutter suction dredgers in the world have started a new round of maintenance, we supplied many ship building parts: a big quantity of bottom doors, Gantry , Overflow , spud, adjusting/straight pipes, Anchor Windlass, anchor chain, manhole, pump Spare Parts , suction line equipment, bearing parts/ Turning Gland parts, Loading Box etc.
-Singapore marine dredging project: catamaran pontoons, dredging plough, boat landing, etc.
-Panama port project, Balboa: ramps and pipes.
-Reclamation work in Singapore/Dubai/Bangladesh: large quantity of reclamation pipe with flanges and sinker pipes, y-pipes, bends, etc.
-Municipal project in Alger, tunnel projects: rails, steel sleepers, bracket, etc.
-Port maintenance/Canal expand: like Panama Canal, Port of Rauma, Antwerp port,etc. we provide large quantity of Dredging Parts
-construction of a port for an oil refinery in Nigeria: adjusting/straight pipes and other parts
-Reclamation work construction of Kaohsiung Intercontinental Container Center Phase II in Taiwan: reclamation dredging pipes and other parts
-Southeast marine work: jack up platform/pontoon
-others
Projects involved in
With more than 10 years` experience, now our products and service are involved in many projects all over the world.
Updated 2: Some events
As a exhibitor of the 21st World Dredging Congress & Exposition (WODCON XXI) ,UniSite took part in many activities and carried out the academic/technology exchange with many dredging companies.

UniSite Group continue to strength cooperation with other professional organization, association, institution in dredging field.

UniSite are promoting in famous professional sites(dredgingtoday, linkedin, IHS, etc.). We welcome every company from all over the world to communicate and learn each other.
Some news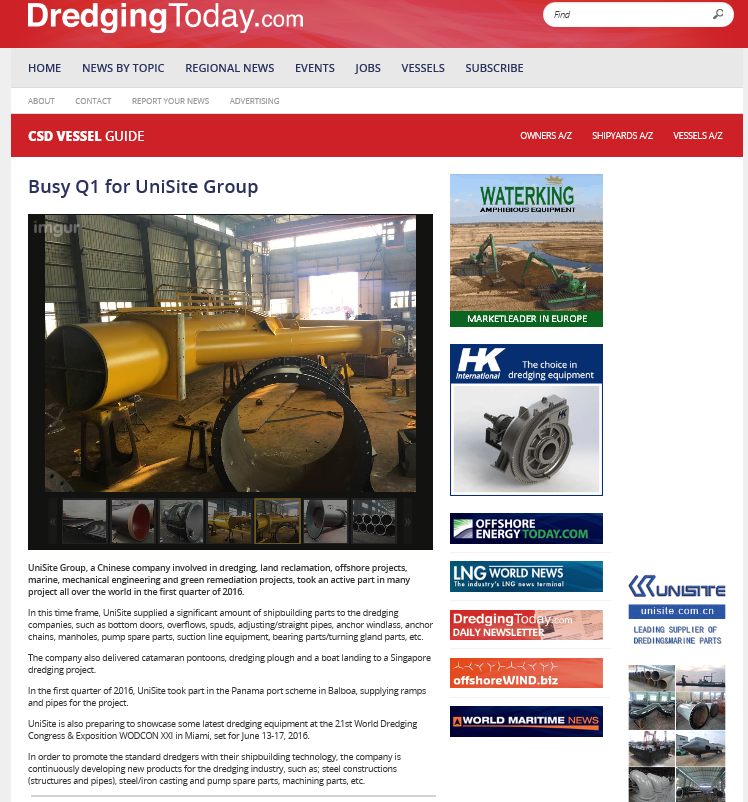 Updated 3: Continuously developing Products

UniSite`s first core activity: serve for dredging and marine projects
Provide service and relevant parts for dredgers, including Dredger construction, repairing
and maintenance.
Provide items for dredging, land reclamation, offshore, marine engineering, piling works,
municipal engineering, mechanical engineering, oilfield projects and environmental
remediation projects.
UniSite`s second core activity: serve for machinery projects
Provide service and relevant parts for mechanical engineering, construction machinery,
agricultural machinery, port hoisting machinery, metallurgy, automobile, chemical, marine
machinery.
Products & Service

Steel Structures and Pipes 0Steel Structures and Pipes introcution from UniSite1.pdf
Casting and Pump parts 1casting introduction from UniSite.pdf
Piling and Parts 4Piling and Parts introduction from UniSite1.pdf
Machining Parts whatever big or small 2Machining parts introduction from UniSite.pdf
(machining center, boring and milling, cnc, milling, sand casting, die casting, forging, stamping, etc.)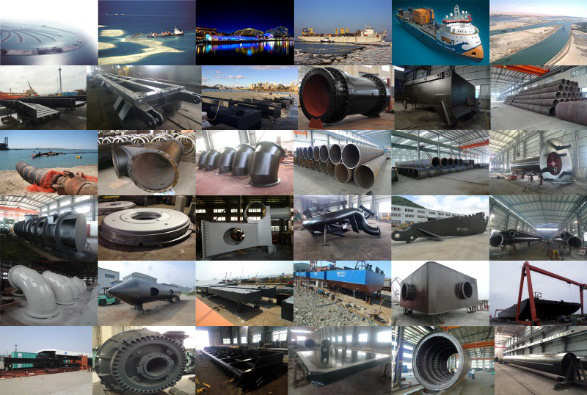 Continuously developing products
Products list:
Dredging&Marine:
- Pontoon; Floating Platform ; Marine work platform; Buoy; Float; Fender
-
Anchor Box
system;
- Sinker pipe line; Shore pipe line; Floating Pipe line; Piling Pipe ; Sheet pile;
- Y piece; Bend; Fall pipe;
Ball Joint
pipe;
- Small dredger: standard cutter suction, bucket, Grab , shovel stone, mud and stone construction
- Spud; CSD Spud;
- Suction Pipe ;
Arm Piece
; Jet Pipe ;
- DW pipe; Wear Resistant Pipe ; Structure pipe; Shipping building pipe;
- Pump; Pump spare parts( Impeller , shell, casing, liner, cover)
- Branch casting pipe; Casting Bend ; Sheave
- Loading box;
Bottom Door
; Overflow; Fender Frame ;
Bow Coupling
; Anchor; Hopper Panel ; Basket; Bucket; Clamp ring; Drag Head ; Cutter Head ; Cutter Ladder ;
- Sliding piece; Gantry; Turning gland; Chute Flap ; Kingpin; Cutter platform; Water Box ; Bow coupling; Anchor; Hopper panel; Hopper door; Basket; Bucket;
Bucket Wheel
; Clamp ring; Close plate; Gantry
Dredge Gate Valve ; Valve Body ;
- Mooring System ( Mooring Rope , Mooring Bollard , Mooring Winch , mooring fairlead, anchor windlass, chain stopper, roller fairlead, wheel fairleader, panama chock, marine mooring rope reel, anchor releaser, marine shutter, pipe clamp),
Other Shipping building Products
- Jacking pipes
Updated 3: Continuously developing products
Machinery&Machining:
- Machinery Products(like Wind Turbine Generate System Hub, Wind Power Bearing Block, Punching Machine Sliding Block, Punching Machine, diesel power generator base, die casting machine base, injection molding machine base, punch, tank, pump parts, accumulators parts, valve parts, construction parts, agricultural parts etc.)
- Big Machining parts as well as small parts(shaft, bush, ring, flange, cnc machining, stamping, die casting, forging)
- Oilfield products, like swabbing accessories, rig accessories, gaskets, tubing stripper, valve parts-
- Auto Products
- pump parts, accumulators parts, valve parts
- Medical Products
Production and equipment
UniSite knows the importance of advanced technology, equipment, quality and continuously invests in advanced equipment.
Equipment list:
pipeline production equipment
machining equipment
welding equipment
bending press equipment
rolling equipment
shears equipment
CNC plasma cutting equipment
advanced paint room and equipment
auxiliary equipment
Technology
Offering our client best possible and most sustainable solutions to their requirement. Production procedure:
Step1: Drawing and technical requirement analysis, production lofting;
Step2: Material cutting, trimming, groove, cleaning, bending, rolling, dimension & NDT inspection;
Step3: From part assemble to whole assemble with accurate template and platform, dimension & NDT inspection, welding, dimension & NDT inspection;
Step4: Other procedure if necessary;
Step5: Final dimension & NDT inspection for structure;
Step6: Machining if necessary;
Step7: Blasting and Painting with paint Hempel, Jotun, Inter, Sigma;
Step8: Package, Loading and Lashing when delivery;
5-2 UniSite loading and lashing-some products.pdf
Quality management
UniSite have a perfect managing system and quality control system which from initial work.
ISO9001-2008/CCS; BV manufacturer capability qualification.
Taken part in the CHINA DREDGING ASSOCIATION
Quality, health, safety and environment (QHSE)
Production guidelines
In-house safety training to our staff
Checking all the production equipment periodically
Preventing pollution, accidents and health hazards, auditing
6-2 ISO certificate.pdf
6-3 BV Manufactuer capability qualification.pdf
6-4 Dredging Association for UniSite.pdf
The group has a perfect managing system and our staff who are professional in technology are committed, passionate, efficient. Thanks to the knowledge, the experience and the skills of our work team, we are able to offer our client best possible and most sustainable solutions to their requirement. We are one of the leading steel parts and service providers for dredging and marine engineering in China.www.unisite.com.cn