High-demanding welded and high strength Fender Frame, assembled with UHWM-PE sliding block and fender ball, can be used for engineering ship ,dredge, used to prevent collision and protect the ship or port. The construction is to be built according to the drawing with rules of good workmanship.
Photos of Fender Frame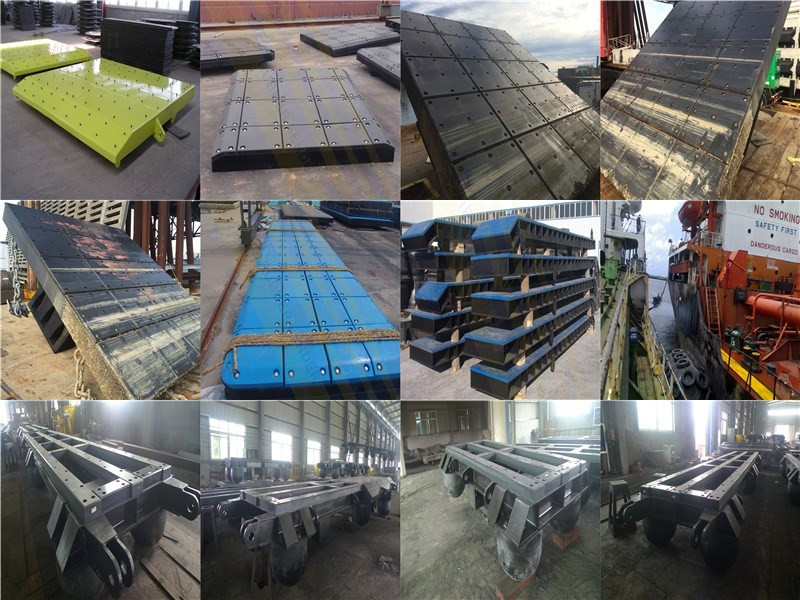 Marine steel refers to steel used to make hull structures for ships and vessels of inland waters, usually of high quality carbon steel and low alloy steel. The ship steel requires a certain strength, toughness and certain low temperature and corrosion resistance, and requires good welding performance.

Core business of Unisite
Marine pipeline engineering equipment,marine steel structure,ship accessories,mooring equipment,machinery and equipment
Dredging Parts, Marine Engineering And Parts, shipping building parts, Machining Parts, land reclamation and offshore part,
Pontoon and Floating Platform, sinker shore Floating Pipe line and Y-piece Bend, Piling Pipe , spud and Suction Pipe line , Dredge Gate Valve and Valve Body and Chute Flap, Mooring equipment, shaft bush ring flange bolt nut and other parts, casting pipe and Pump Cover ,
Bottomdoor Overflow and Fender frame and Kingpin, all kinds of Shipping building pipe and structure