Bucket Wheel stacker and reclaimer is also called the bucket wheel stacker / reclaimer is a modern industrial bulk materials continuous handling of highly efficient equipment. Now it has been widely used in port, wharf, metallurgy, cement, steel mills, coking plant, coal reservoir, power plant and so on bulk material (ore, coal, coke, and gravel) deposit material storage field of reactor operation.
Photo of our Bucket Wheel: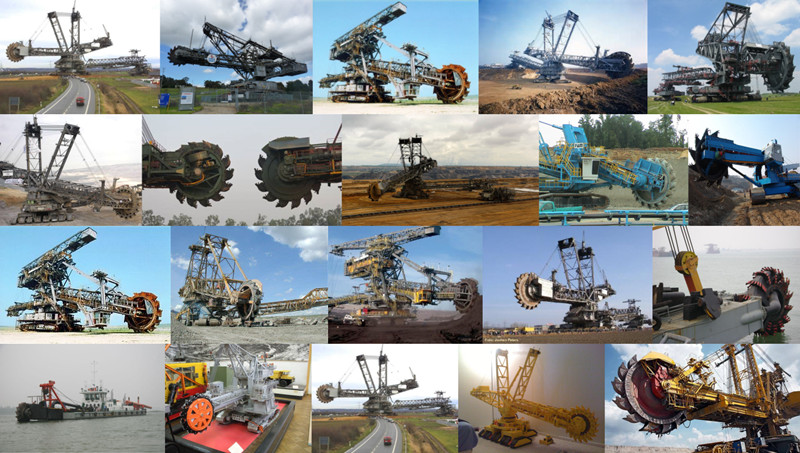 A. General
High-demanding welded and high strength structural Steel Pipe with structure parts can be used for special Dredger parts., used in different position, mainly on deck.
We are proud of our produce line, equipment and skilled workers, we are able to manufacture steel structure and Structural Steel Pipe pipes as per client's requirements.
B. Construction and procedure
The construction is to be built according to the drawing with rules of good workmanship.
Pipe with different length, angle, diameter, and with or without flanges.
C. Materials
All fabricated steelwork used in the construction of the dredger Structural Pipes will be to manufacturing standard of normal or classification society.
All materials proposed will be selected to comply with the latest Health and Safety Rules.
Paint systems for hull protection will be of the highest quality (Hempel, Inter, Sigma, Jotun)
D. Welding
All welding will be performed in accordance with drawing and order and UniSite experience and all welding will be continuous and full penetration.
E. Workmanship
The workmanship have good marine practice. Care are taken to ensure fair lines, smooth surfaces and neat welding.